Head Unit- Kenwood KVT911DVD 6.8" wide-screen with Sirius satellite radio receiver built in. AM/FM/DVD
Processors – Kenwood KDSP901 5.1 Channel surround sound processor
Front Stage – JL Audio XR653CS 3-way component set
Rear Stage – JL Audio XR653CS 3-way component set
Subwoofer – JL Audio 10W7
Amplifiers – JL Audio 500/1 and 300/4
Rear Video – 2 Kenwood LZ701 7" wide-screens
Optional Equipment – Kenwood KHD-CX910 Music Keg, KDV-C810 10 Disc DVD Changer

This stereo system was installed by Duke's Car Stero in Flint, Michigan.



Marty's 2001 A8L with H&R Coilover Suspension Installed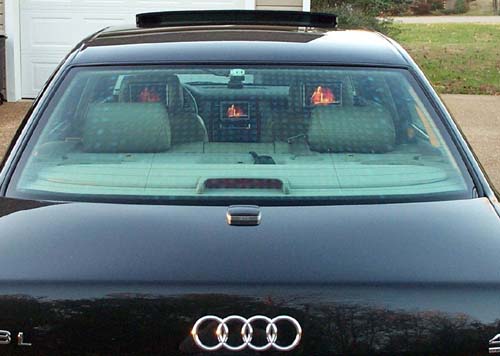 Check out all three screens on! Just what are you watching?
When it came to the driver's video source a Kenwood KVT911-DVD 7" Touch Screen was installed to control the entire system. Below the head unit, a Kenwood Center Channel was installed in a custom dash kit. Since Marty is not a smoker, a custom panel was fabricated to house another Kenwood speaker for the factory navigation.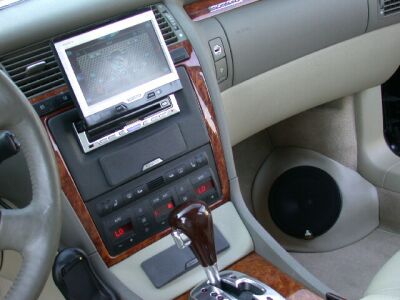 For rear video pleasure, Kenwood 7" wide screens were installed into the headrests.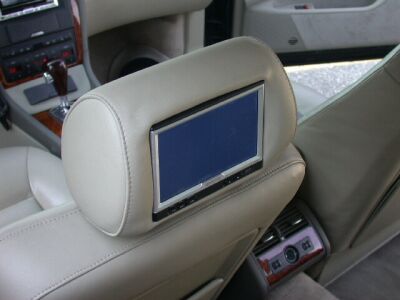 As the custom kick pods were started, tape was laid on the entire floorboard to prevent anything from getting on the factory carpet.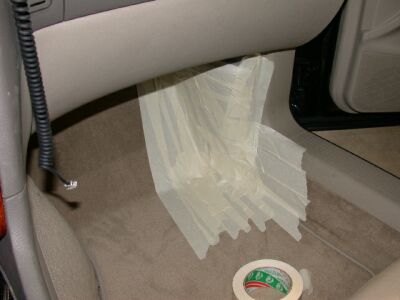 Next Carpet was glued to the tape and fiberglassed to give the exact contour of the vehicle's floor.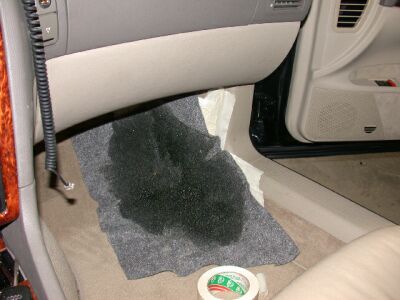 Rings were cut to mount the 6 1/2" JL Audio Speakers and placed perfect alignment. Once the rings were placed, body filler was added to get the exact contour of the floorboard. After this was finished, the pods were sanded smooth.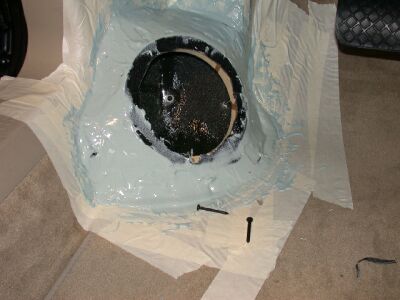 With the pods sanded smooth, factory vinyl was used to wrap the pods. Then the JL Audio 6 1/2" mid-bass drivers were installed.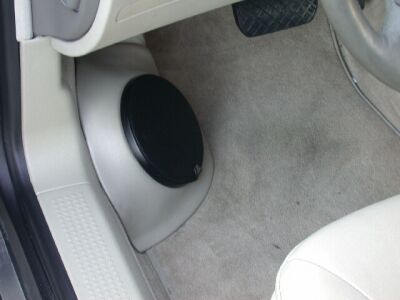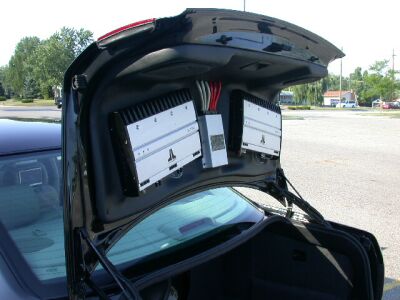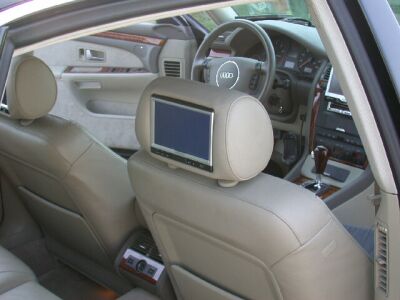 Marty wanted his Audi to stand out, so it was decided that the amp rack would become part of the trunk lid. The factory panel was fiberglassed till it was rock hard. Soon as that was dry, the positioning of the amps was started.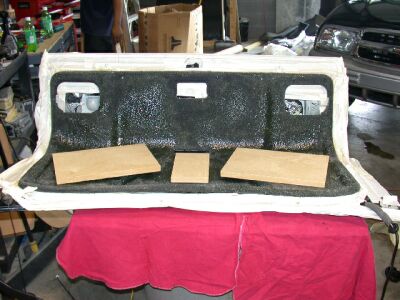 After 3 days of body filler, sanding and more factory vinyl, the panel was hung in the trunk. Next came the task of wiring. The entire car was wired with Streetwires 4AWG wire, zero noise RCA cables, and speaker wire.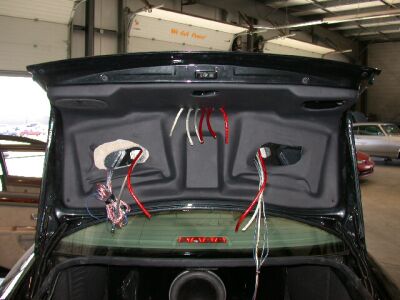 The JL Audio amps were installed, a 500/1 for the sub bass and 300/4 for the front stage. An Alumapro 5 Farad capacitor was installed to help with power flow.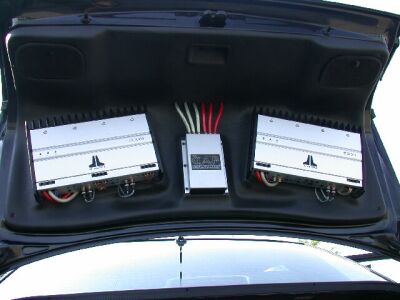 When it came to subwoofer selection, there were no questions asked. The Audi was outfitted with JL Audio's finest. A single 10W7 was selected. To give the Audi that "custom appearance", a fiberglass enclosure was constructed out of 1 1/2" MDF and fiberglass. Once sanded to perfection, factory automotive paint was laid slick.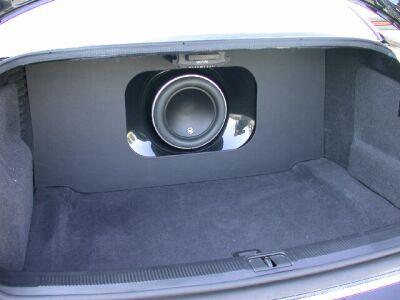 This stereo system was installed by Duke's Car Stero in Flint, Michigan.